Featured Events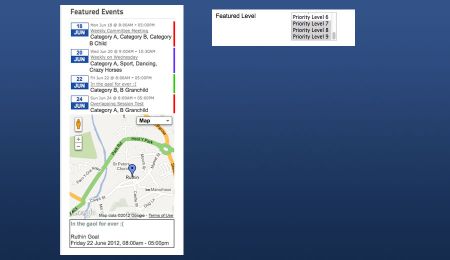 Silver members of the JEvents club can the Featured Events plugin which allows you to configure the Latest Events module and JEvents menu items to only show featured events.

You define the featured events by selecting the priority level(s) of the events you want to display.  For example you may define events with priority level 7-9 as featured and then only these will appear for this module or menu item.

Note the screenshot also features the special map layout (silver member addon) that shows the location of events alongside your latest events module or JEvents component page.