Easy Map Services integration
Details

Category: Managed Locations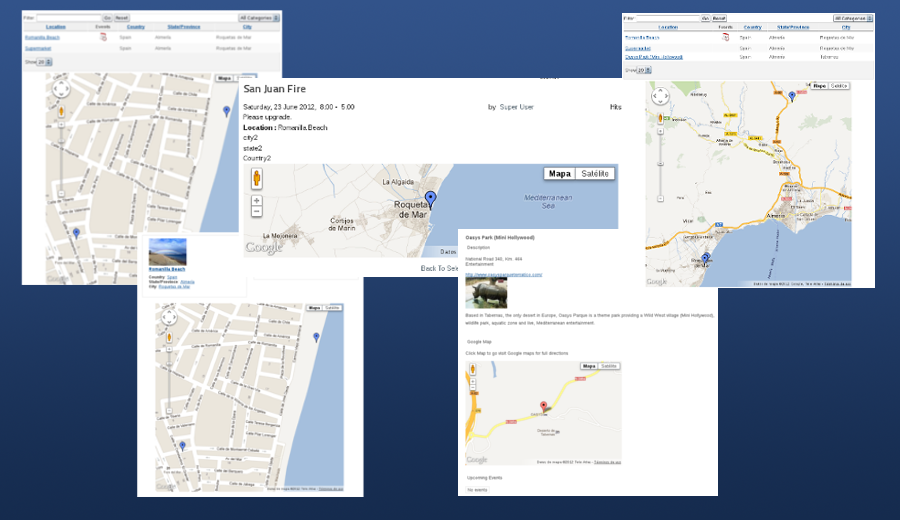 Show a map with the exact location of your events using locations plugin inside your events or show your locations as a standalone component and easily create a locations directory.
Configure the exact zoom of the map and position of the location thanks to our address lookups service.
Easily show a map with your locations lists that automatically shows the correct zoom according with the locations to show.