Category: JEvents Features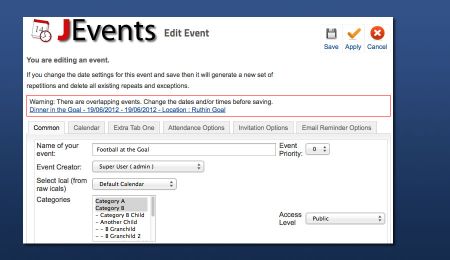 You can configure JEvents to block the creation of events that overlap with other events or repeats.
You can set this universally to block any overlapping events or on a category specific basis - this way you can stop the creation of more than one event in the same category at the same time.
Club member addons such as the managed locations addon can be used to block the creation of overlapping events at the same venue. The screenshot here tells the creator of this event that there is already a clashing event occuring at the Ruthin Goal Museum.