Category: JEvents Features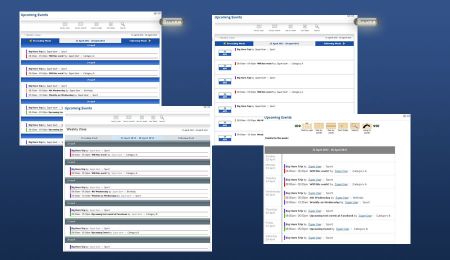 You can show your events as a list - with a choice of weekly, daily, annual, category based and also a specified date range. The club member layouts also allow you to display the events in a month as a list.
The layout editor in JEvents allows you to customise what information is displayed for each event in your list.
The screenshots show the Ext and Alternative layouts together with 2 club member layouts (ExtPlus and Iconic).