Category: JEvents Features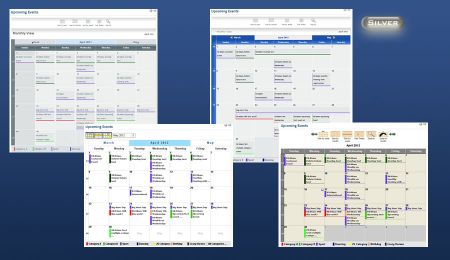 JEvents features a monthly calendar layout with 4 built in themes and additional themes are available to club members. This image shows the Alternative, Ext, Geraint and Iconic (club members only) layouts.
You can choose how many events to display on each day, truncate long event titles and a helpful tooltip pops up when the mouse hovers over an event showing some more detail.
The content of the 'cell' and the tooltip can be cusomised using the built in layout editor in JEvents.