I am please to announce a new layout available to silver and gold members of the JEvents Club.
This layout is called "Iconic" and is based on the ExtPlus layout with a difference - the dates in most list views are represented by icons.  These 2 screenshots will illustrate this in action.
This is the weekly event list (in blue) - note that this layout uses the list layout editing tool of JEvents 1.5.5 to include a thumbnail image from the Standard Image addon.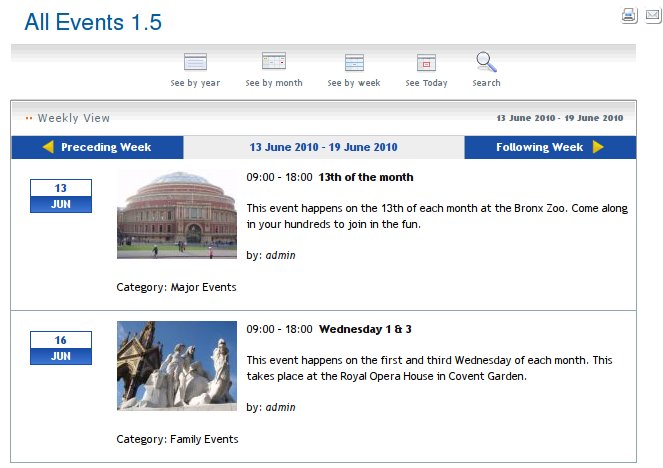 This is the latest events module for the same set of events.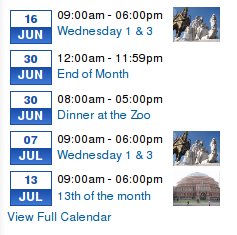 Silver and Gold members can download this new layout in the club download area.  Feedback in the forums please.
If you are interested in recreating this layout on your website then this article will help get you started.