This is a simple event attendance registration plugin for JEvents, available to Silver club members. A more advanced version is available to Gold club members.

This video shows a demonstration of the advanced event attendance plugin available to gold club members.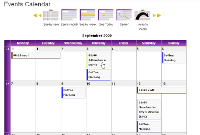 For simpler version available to silver members see this video.